Kosher Halal certificated CoQ10 (Coenzyme Q10) is on promotion in the USA warehouse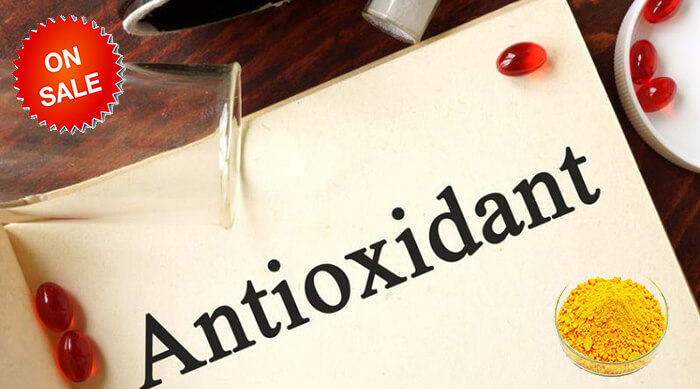 Product name: Coenzyme Q10 (CoQ10)
Other name:   Ubidecarenone
CAS number:   303-98-0
Appearance:    Yellow-orange crystalline powder
Specification:  CoQ10 98%
Certificate:    Halal, Kosher
Kosher Halal certificated CoQ10 (Coenzyme Q10) is on promotion in our USA warehouse now.
Coenzyme Q10 (CoQ10) is a naturally occurring quinone found throughout the body in cell membranes, primarily in mitochondrial membranes, with highest concentrations in the heart, lungs, liver, kidneys and pancreas. It is a component of the electron transport chain and participates in aerobic cellular respiration, generating energy in the form of ATP.  Also, CoQ10 acts as an antioxidant, which protects cells from damage and plays an important part in the metabolism.
One of the most exciting results of the continued research on CoQ10 benefits is the role it plays in maintaining and boosting heart health. Over the years, assorted research studies have explored the pros of Co-enzyme Q10 supplementation to enhance heart and circulatory performance. This nutrient, a concentrated antioxidant, has been proven to reinforce energy production and improve the ability of heart muscle tissues to contract more efficiently.
One of the most promising CoQ10 benefits is in the area of anti-aging. A much greater number of clinical trials reveal strong anti-oxidant features may establish CoQ10 as one of the approaches in preventing some age-related concerns like dementia.  Also, it was indicated to greatly strengthen Vitamin E's recognized anti-inflammatory effectiveness.
Also, taking CoQ10 may help prevent and treat the symptoms of such mental disorders as bipolar disorder, major depression, and schizophrenia. These specific mental disorders are associated with increased levels of brain oxidative stress levels and mitochondrial dysfunction, lowering the levels of naturally occurring CoQ10.
Studies also have found that people suffering from irregular glucose levels have low levels of CoQ10 in their system. Taking a CoQ10 supplement will quickly restore levels back to normal and will help your body get better control of its blood sugar.
A typical dosage of coq10 is between 50 to 1,200 milligrams daily (in two or three divided doses). 100 mg daily is commonly suggested as a suitable starting dose, or as directed by your healthcare practitioner.


Please free to contact us for more details if you are interested